Wind Europe Bilbao 2022
The voice of the wind industry, actively promoting wind power in Europe and worldwide.
05 - 07 April 2022
BEC – Bilbao Exhibition Centre

OFFICIAL MEDIA PARTNER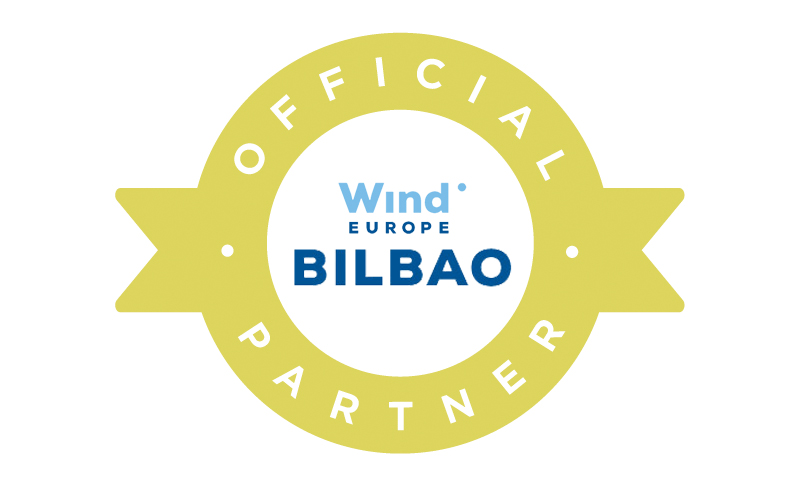 Energy security is our top priority
The crisis in Ukraine has made one thing very clear: energy policy is security policy. We need to see more renewables ASAP if we want to safeguard the European Green Deal and wean ourselves off imported fossil fuels. This all means a huge role for wind energy in the years ahead. But as it stands, we're not building the volumes we need to get us there.
We have plenty of hurdles to contend with. A difficult permitting regime. A dysfunctional supply chain. High commodity prices. These barriers are holding up the growth of wind, and holding back energy security for Europe.
We need new initiatives and new strategies – to tackle these barriers and safeguard the livelihoods of Europeans. At Bilbao, we can come together and get down to business.
So why Spain?
Spain is now the most important country in Europe for onshore wind, with 27 GW of installed capacity. It has built up a major wind industry on the back of this. Wind contributes more than €3bn to Spain's GDP and provides 28,000 jobs. Now Spain is embracing offshore wind as well, with an Offshore Wind Roadmap targeting up to 3 GW of floating wind by 2030. When it comes to wind, Spain is on the move.
Joined by leading figures in European policy, innovation and finance, this 5-7 April we can start to set similar ambitions for the whole of Europe. We'll identify the hurdles to address, and the breakthroughs to look out for. We'll take stock of recent challenges and plan for future ones. 
Whether onshore or offshore, it will be a chance for our industry to reconnect
There will a range of conference sessions, hundreds of exhibitors, and thousands of attendees. We'll be joined by industry people from across Europe and beyond, representing the whole supply chain under one roof. A lot to cover – more details on the way very soon.
This is the definitive European wind energy event of 2022. Join us in Bilbao!