ADIPEC 2022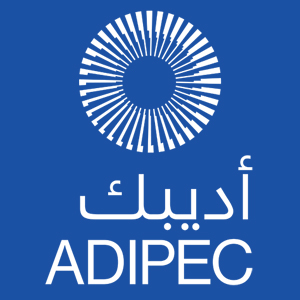 31 Oct - 03 Nov 2022
Abu Dhabi National Exhibition Centre

OFFICIAL MEDIA PARTNER
THE EXHIBITION
Energy markets are changing, transforming the way businesses operate and creating new pathways that drive efficiency, innovation, and sustainability. Taking place pre-COP27, ADIPEC 2022 is the global platform for leaders to reinforce strategies and commitments that will drive the industry towards reducing emissions, meeting decarbonisation goals, and providing a realistic view on short- and long-term energy outlooks.
Hosted by the Abu Dhabi National Oil Company (ADNOC) between 31 October – 3 November, ADIPEC is the world's most influential gathering for energy industry professionals, thought leaders, global policy and decision makers.
By attracting a global audience of 150,000 energy professionals, 2,200 exhibiting companies, over 54 NOCs, IOCs, NECs and IECs and 28 international exhibiting country pavilions, ADIPEC provides an unparalleled opportunity to connect with a diverse network of individuals and organisations to engage and identify the opportunities that will unlock new value in an evolving energy landscape.
Providing both strategic and technical insights the ADIPEC Conference programme will gather over 1,200 global policy makers, energy CEOs and industry professionals to discuss key trends shaping the future of energy; what are the challenges and opportunities of the energy transition, geopolitical factors, new finance and partnership frameworks and the latest technical developments.
ADIPEC 2022 ZONES
Alongside the exhibition and conferences, ADIPEC 2022 will also host 4 specialised industry zones that will enable the global energy industry to strengthen existing business partnerships and form new models of cross-sector collaboration to unlock and maximise value across businesses and drive future growth. These zones are:
Offshore & Marine Zone
The Offshore & Marine Zone is one of the world's foremost meeting places for the marine transport and logistics sector to understand the latest developments in technology, meet new buyers and develop new business opportunities with NOCs, IOCs, and IECs, service companies, EPC contractors, subsea engineering, supply chain companies and the full energy value chain.
For more information, visit:
 https://www.adipec.com/offshore-marine
Digitalisation In Energy Zone
The dedicated Digitalisation Exhibition at ADIPEC 2022 will continue to be a global showcase of the technological solutions that can help the energy industry unlock untapped value and opportunities as digitalisation becomes more deeply integrated into all aspects of operations.
For more information, visit:
 https://www.adipec.com/digitalisation-zone
Smart Manufacturing Zone
Launched in 2021, the ADIPEC Smart Manufacturing Zone will continue to provide a unique platform for the manufacturing industry to gain insights into the energy transition and identify the challenges and opportunities for manufacturing in the drive for a net-zero carbon economy.
For more information, visit:
 https://www.adipec.com/smart-manufacturing
Decarbonisation Zone - NEW
The newly launched Decarbonisation Zone at ADIPEC 2022 will provide the platform for the global energy ecosystem to navigate the decarbonisation pathway, along with the opportunity for participants to discuss key low-carbon technologies in the context of the role that the oil and gas sector plays in creating a foundation for the transition away from fossil fuels to cleaner energy.
For more information, visit:
 https://www.adipec.com/decarbonisation-zone
Be a part of the conversation and shape the future of the oil, gas and energy industry at ADIPEC 2022.