GASTECH 2022
The heart of the natural gas, LNG, hydrogen and low-carbon solutions conversation
5 Sep - 8 Sep 2022
Fiera Milano Exhibition Centre

OFFICIAL MEDIA PARTNER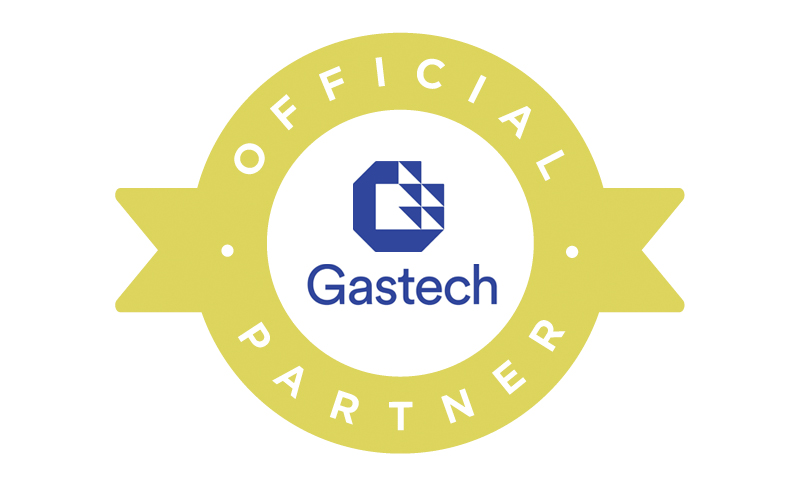 THE EXHIBITION
Join us at the Fiera Milano, Italy from 5-8 September 2022, for Gastech's 50th anniversary edition!
A landmark event in the industry's calendar, Gastech 2022 will shape the future of energy by bringing the industry together to discuss the global energy agenda. 
Celebrating its 50th anniversary in Milan, an international centre of business with a thriving gas industry, the four-day exhibition and conference will gather Ministers, CEOs, policy makers, business leaders, engineers, innovators and disruptors.
They will convey their unique perspectives on the current state of the energy industry, and ambitions for how it will evolve over the coming decades.   
Ideally timed 2-months ahead of COP-27, Gastech 2022 will provide a forum for exhibitors, sponsors and speakers, to showcase to a global audience, their solutions to the challenges faced on the journey to net-zero.
EXHIBIT AT GASTECH'S 50th ANNIVERSARY EVENT
Unlock new opportunities, identify new markets and join the world's leading organisations in helping the industry to navigate the complexities of a new energy landscape.
Year-on-year, Gastech delivers real business opportunities. By exhibiting in 2022, your company will benefit from opportunities for an excellent return on investment and gain direct access to international buyers and decision-makers seeking strategies, products and technologies to tackle the challenges they face.
- GASTECH 2022 FLOORPLAN / CLICK TO ENLARGE -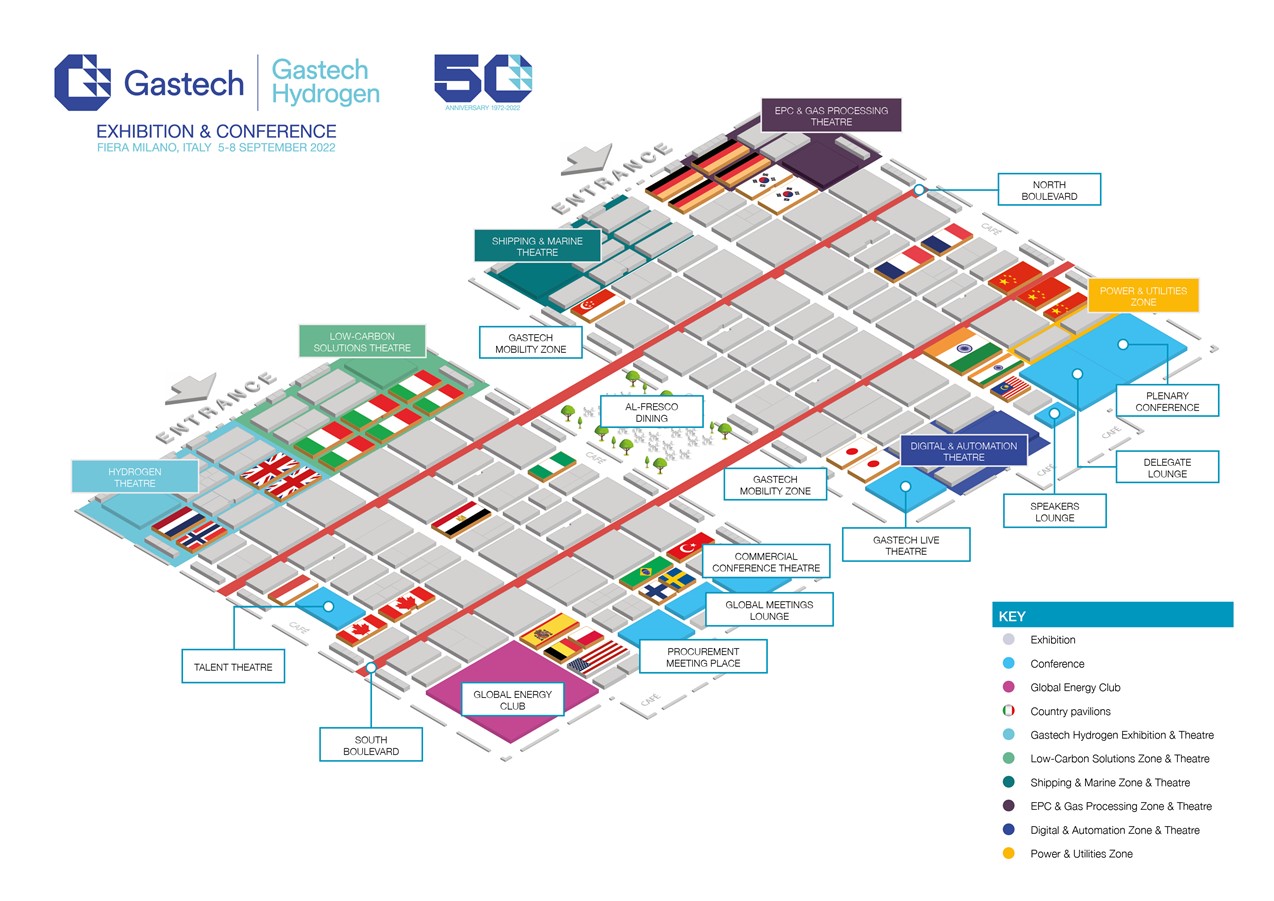 Gastech provides the biggest opportunity in 2022 to position your company as an industry thought leader and key market player in front of policy makers, business leaders, disruptors and innovators.
Put your latest products, services and innovations in front of key decision makers. Gastech's exhibition will enable buyers and sellers to showcase and source new products, solutions and technologies, strengthen and build relationships and do business across the full gas, LNG, hydrogen and energy industry value chain.
ATTEND THE CONFERENCE
The 50th anniversary edition of Gastech will bring the industry's collective wisdom to bear on how best to embrace the opportunities for accelerating the energy transformation and helping the world adjust and build resilience to sudden shocks in the global gas supply markets.  
To be a part of the world's largest integrated conference and exhibition, purchase either a Strategic or Technical delegate pass by 6 May and save 25% on the on-site rate!  
Registering for Gastech 2022 will take approximately five minutes.
Use the button below to start your registration. If you are completing the form for somebody else, please complete page 1 with your details, and then, on page 2, you will have the option to add the names of each delegate who will be attending Gastech 2022.
Once registered, each delegate will receive instructions on how to join our networking programme and start planning their meetings. Full onsite joining instructions will be sent out four weeks from the show.