New Jobs at E.ON
Browse new jobs at E.ON, one of the world's largest power and gas companies. Across Europe, E.ON supplies power to everything from streetlights to transport and helps millions of people to go about their daily lives.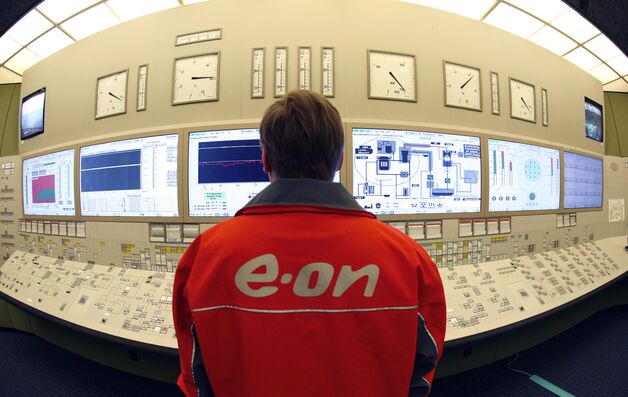 We supply power and gas to around five million customers and counting in the UK alone, providing both homeowners and businesses with technical innovation and a service they can trust.
To deliver this, we currently manage 13 oil fields across the UK, Norway, and Russia, and are constantly exploring to discover new energy sources in and beyond the North Sea.
Read more...
Found 69 jobs in this campaign
Quickborn
Competitive
E.ON

Ihre Aufgaben Sie planen alle Aufgaben im Rahmen von AngebotsprozessenSie analysieren Kundenbedürfnisse und KonzessionsausschreibungenSie recherchie

New

Responsibilities The E-Mobility Game Changer is a cross-functional team within the Innovation division at E.ON. We are driving forward-looking custo

Ihre Aufgaben Initiierung und Leitung von strategisch und organisatorisch maßgeblichen Projekten des deutschen VertriebsÜbernahme Leitungsverantwort

Feladatok Új közép- és kisfeszültségű közcélú villamos hálózatok (szabadvezeték és földkábel egyaránt, beleértve a közvilágítási hálózatokat is) lét

Feladatok Hálózat létesítési,  karbantartási feladatokBontott anyagok előírás szerinti kezelése. ( KIR elvárások betartása). Szelektív hulladékgyűjt

Ihre Aufgaben Verkauf von Energieprodukten & standardisierten Energielösungsprodukten an B2B-Kunden über moderne KommunikationsmedienAufbau und Betr

Ihre Aufgaben Mitwirkung an der termingerechten Durchführung der Vergütungsabrechnung für aktive MitarbeiterErfassung von Ein- und Austrittsmaßnahme

Feladatok szabadvezeték és kábelhálózatok építésetranszformátor állomások építésea fenti hálózat elemek javításaüzemzavar elhárítás Elvárások érdek

Landshut
Competitive
E.ON

Ihre Aufgaben Als Business Analyst Outputmanagement validierst, konzipiert, entwickelst und testest Du gemeinsam mit unserem Team die Anforderungen

Responsibilities You improve and implement data engineering / streaming technologies and frameworks (e.g. Apache Kafka, Spark, Hadoop)You participat

Responsibilities Purpose of position:Work within a team that delivers full-service accounts payable, accounting, investor services, and financial re

Nyíregyháza
Competitive
E.ON

Feladatok villamos hálózatok karbantartásaszolgáltatás minőségjavításáramhálózati kapcsolások és feszültség-mentesítéseküzemzavar elhárítás lakosság

Ihre Aufgaben Selbständige und eigenverantwortliche bilanzielle Beurteilung von Sachverhalten nach HGB und IFRS mit hoher KomplexitätVorbereitung un

Ihre Aufgaben Aufbau einer zentralen unternehmensweiten InformationsplattformPflege, Weiterentwicklung und Qualitätssicherung von Datenmodellen und

Responsibilities You ensure maintenance, expansion of existing and build-up of new Energy Economics Solutions for businesses across different countr

Ihre Aufgaben Vertrieb von Energielösungen mit Schwerpunkt Photovoltaik und Stromspeicher für Gewerbe- und Industriekunden (KMU)Eigenverantwortliche

Ihre Aufgaben Programmierung vertrieblicher Funktionalitäten im PHP Umfeld inkl. Composer, Zend FrameworkSicherstellung der Continuous Delivery und

Ihre Aufgaben Programmierung von vertrieblichen Funktionalitäten im AEM in Zusammenspiel mit den Frontend und Middleware Entwicklern unter Sicherste

Ihre Aufgaben Du unterstützt das Team Operations Photovoltaik & Batterie PrivatkundenDurch die Kontaktaufnahme zu Montagepartner steuerst Du unsere

Ihre Aufgaben Erfahrung mit GitHub und GitLab zur Sicherstellung der Deployments, Docker Erfahrung zwingendImplementierung von Userstories und Anfor