What does the future hold for nuclear energy and uranium?
In the recent light of COP21 in Paris nuclear power is looking stronger and with the aggressive nuclear plans in China, the supplies of uranium are now a dominant focus.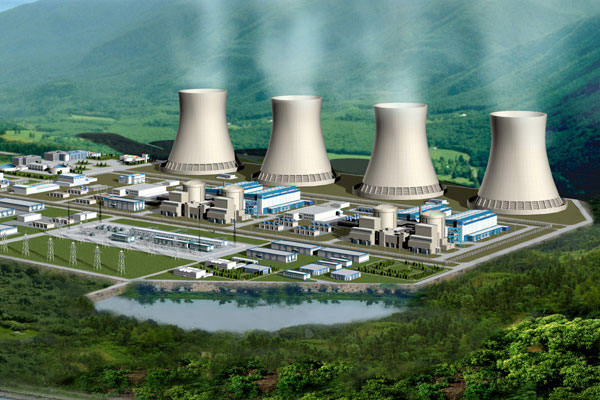 Image: Plans of nuclear power development in China
Since the Fukushima accident uranium prices dropped by over 60% and by late 2013, all of Japan's nuclear facilities were shut down.
During this period other nations followed the same path as Japan. This included plants being shut down in Germany and Switzerland. However with growing reliance on a combination of coal fired stations and large scale wind and solar systems have not been capable of meeting the climate requirements in Germany or stable energy generation in Japan.
Uranium prices now are recovering and the outlook now for the uranium market has improved for a range of reasons:
Japan now plans to restart about 40 of its 54 nuclear plants
China's current and planned developments is a key indicator of the future of uranium demand. Mainland China has 26 nuclear reactors operating and an additional 25 currently in construction. According to the World Nuclear Association an additional 100 nuclear plants are planned for development by 2030.
India is also planning major expansion in nuclear power. It's current capacity stands at 5.7GW, but this is set to grow to over 10GW in the next four years which puts pressure on global uranium demand.
In the USA nearly 90% of the existing reactors are likely to be relicensed for an additional 20 years, many for 40 years. This planned extension will keep the USA as the biggest producer of nuclear power likely for the next 10 years until China completes its mass nuclear expansion plans.
However over the last few years whilst Japan's reactors remained idle it meant Japanese utilities accumulated close to 120 million pounds of uranium. Japan has an overwhelming supply of uranium which explains they uranium prices have remained under $40 a pound.
While oil prices have rapidly fallen, uranium prices remain relatively stable.
The Fukushima disaster dropped prices again by significantly reducing demand since Japan was the third-largest producer of nuclear energy at that time, behind the United States and France.
However, the price of uranium has little effect on the price of nuclear power since the fuel is such a small part of the total cost and the cost of fuel itself is dominated by the fabrication costs, not the cost of uranium. Decisions to build nuclear power plants do not hinge on uranium supplies. And there are sufficient uranium deposits in the world to provide nuclear energy at any level for many thousands of years.
Although China produces only 4 million pounds of U3O8 annually, the country consumes 19 million pounds per year. China's planned increase in nuclear energy will raise that amount to over 70 million pounds by 2030.
Looking at the uranium picture in total, uranium commodity prices most likely will rise, driving stock prices up, driving new exploration and processing plant construction, and causing new rounds of mergers and acquisitions of uranium properties and their companies.
So an increase in global nuclear power, led by China, should stabilize uranium prices at somewhere between $40 and $60 per pound in the coming decade. Just in time for a new expansion of nuclear energy and its role in addressing global warming.