Vessel drifting in the North Sea
The Safe Bristolia semisubmersible accommodation vessel was on-tow, from the UK to a shipyard in Gdansk Poland, when its towline broke at 0746 GMT Sunday January 3rd.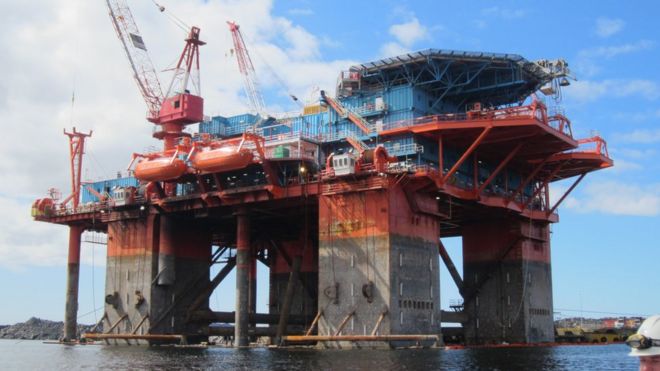 At the time the vessel, with a gross tonnage of 13,876 tonnes, had 53 workers onboard, although some have been airlifted back to shore.
Accommodation Vessel Adrift
According to emergency services, the weather has severally hampered the rescue attempts of the vessel, with wave heights of 20 feet (6 meters).
The barge master asked for assistance, and the evacuation of 20 personnel by SeaKing helicopter, leaving 33 personnel onboard to assist with the securing of the vessel.
The Safe Bristolia dropped anchors during Sunday, which has slowed its rate of drift to around 1.5 knots, although the weather remains too bad for tugs to attempt to get any new towlines connected.
The vessel is continuing to drift, off the Scottish town of Montrose, although it is believed to be well clear of any land or offshore assets.
Next Rescue Attempt
Due to the heavy weather, owners Prosafe, and on-station tug 'Sea Lynx', are going to wait until Tuesday (Jan 5th) before attempting to reattach a towline.
Speaking to Norwegian based Aftenbladet, Prosafe communications manager, Karine Cosemans said: "The weather is improving gradually, but there is no point in stressing this. The situation is under control and the 33 people on board."