Top tips for your next interview- 2017 update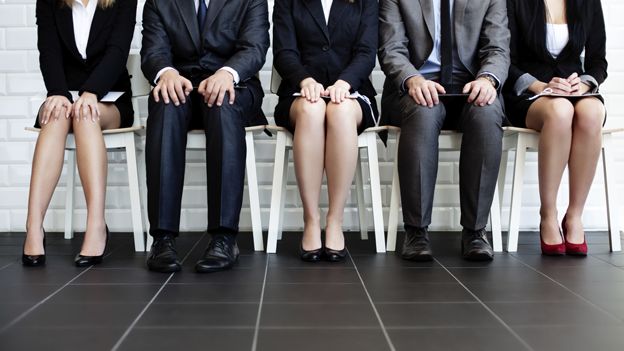 "33% of employers will know within the first 90 seconds of an interview whether they will hire someone."
Top tips for your next interview
1. Research the most common interview questions and brainstorm your answers.
The best way that you can effectively prepare for an interview is to ask yourself some typical interview questions (which can usually be found in a Google search). Get used to answering tricky questions and heighten your chances of confidently answering similar questions in your upcoming interview.
2. Research your employer and job.
Ensure you have done your homework on the company, the job and the industry. Employers will be keen to see you have a knowledge and interest in the company and can relate this to your experience and skills.
3. First impressions are everything, but they won't get you the job.
65% of employers suggest that clothing could be a deciding factor when choosing between two equally matched candidates.
Make a strong first impression by dressing well, arriving early, and when greeting your interviewer, stand, smile, make eye contact, and offer a firm handshake. However, we've seen many candidates assume that these small preparations will be enough to sail through the interview stages. In order to shine in an interview, you must be confident throughout, without crossing the arrogance line. Believe in yourself enough for your prospective employer to agree with you.
4. Ask insightful questions
Studies continually show that employers make a judgment about an applicant's interest in the job by whether or not the interviewee asks questions. Thus, even if the hiring manager was thorough in his or her discussions about the job opening and what is expected, you must ask a few questions. The smart job-seeker prepares questions to ask days before the interview, adding any additional queries that might arise from the interview.
5. Stay calm
Good preparation will ensure you remain calm and confident. Remember to speak clearly, smile and be yourself!
Tips for the telephone interview
To impress the employer over the phone you need to ensure you are enthusiastic and prepared- as you would be face to face.
Initial interviews by telephone are a more common way of screening applicants. An employer may be looking for confidence and a good response to questions. However, some telephone interviews can be lengthy and require answering questions on previous experience and achievements.
It's worth keeping a copy of your CV whilst making the telephone interview as well as a list of any questions you may want to ask the employer.
Ensure you have collected some information about the employer and the role you are applying for.
It's difficult to judge reactions to your answers in a telephone interview as you don't get the feedback or body language from an in-person interview. Try to ask closing questions such as "is this what you needed to know?" or "would you like me to expand on this".
Top Questions to ask at your interview
What do you most enjoy about working here?
This is a good question to ask at your interview as it allows the interview to open up and give you a better insight into the working culture of the company.
What types of skills and experience would the ideal candidate have?
This will encourage your employer to highlight exactly what they are looking for and will allow you to understand whether you're a good fit for the position.
Can people develop and progress here?
This question will indicate you are ambitious and committed to learning and growing within the business. It will also reveal information on further opportunities within the company.
What are the next steps from here?
This is a positive question to end on and shows you are interested in the role and moving on to the next stage.