Are the Tories trying to kill off our renewable energy boom?
In the past three months, for the first time in our history Britain produced more electricity from renewable sources than it did from coal. Between 2010 and 2015, Britain's renewable power capacity trebled, with over £40bn invested into onshore and offshore wind farms, solar PV and biomass.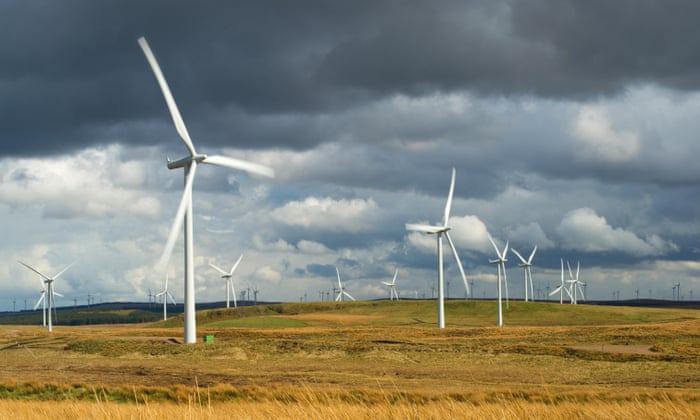 But that massive progress in clean energy is about to slow dramatically, thanks to policy changes brought in since May's general election. Without Liberal Democrats in coalition, the new Conservative government is slashing the low-carbon energy investment Britain needs if we are to tackle climate change and reduce our reliance on imported fossil fuels.
From making onshore wind farms almost impossible to build, at least in England, to plans to slash support for solar energy by 87%, David Cameron, once a husky hugger, is flushing down the toilet what Tories during the coalition years called "green crap". And destroying thousands of green jobs in the process.
For Liberal Democrat former ministers like myself, these Tory attacks were inevitable the minute they got a majority.
My experience as energy and climate change secretary – in the months I spent battling George Osborne over the budget for investment in low carbon, and in the daily attrition with Eric Pickles over onshore wind – was that many Conservatives simply regard their commitment to climate change action as something they had to say to get into power. With some honourable exceptions, most Conservatives I worked with seemed to view Lib Dem green energy policies as part of the political price they paid for the coalition.
Happily, the Conservatives cannot undo much of what the coalition achieved: from the trebling of the UK's renewable power capacity to the 27 contracts I signed in March for more renewable power plants to be built over the next few years, the Lib Dems' green legacy stands. I have heard that the chancellor has asked if he can get out of the contracts I signed. But he can't. So I'm looking forward to Conservative ministers opening onshore and offshore wind farms that I commissioned.
But the bad news is the Conservatives are failing dramatically to build on the green opportunity we helped create: of tumbling prices for wind and solar power, of a world-beating offshore wind industry, and of the world's first ever low-carbon power market.
Tory policy announcements since May have caused the UK's renewable energy investment to collapse, large numbers of green firms and jobs destroyed, and our international leadership role on climate change trashed.