Siemens to launch largest recruitment drive in Hull to date
Siemens is to launch is largest ever recruitment drive in Hull with the new multi-million offshore wind complex located in Hull.

Operational jobs at the blade manufacturing plant are expected to be advertised as of next week. Most candidates will be trained at the existing Siemens factory in Aalborg before returning to Hull for full time employment.
Carolyn Woolway, Siemens' head of HR for the Hull project, said: "Our recruitment activity is progressing well.
"So far, we have employed 45 people in Hull in key roles required in the early stages of the project, with the vast majority going to local people.
"We are fully committed to local employment for our facilities in Hull to maximise the economic benefit for the city and region and create a skills centre of excellence for Siemens and the industry within the city.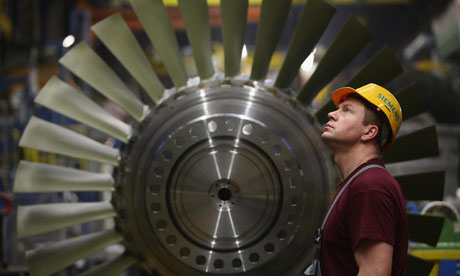 "We have been impressed with both the quantity and quality of applications we have received so far and we are working closely with Hull City Council, JobCentre Plus and other partners to ensure local people have all the information and support they need to have the very best chance of applying successfully to work with us."
The next batch of vacancies will be advertised from next week and include roles needed before the blade factory opens in September next year.
Ms Woolway said: "The vast majority of people who secure these positions will be required to carry out some of their training in Denmark, with start dates for these roles beginning in April 2016."
A second round of recruitment for operative roles at the blade factory will take place next year, with training for those scheduled to take place in Hull.
That has been made possible after a £1m deal between Siemens and Hull College announced earlier this year, which will see an existing college facility in Preston Road being converted into a training facility for the blade factory workforce.
Under the link-up, a successful training programme from Aalborg College, in Denmark, will be replicated in Hull with the Preston Road facility becoming a sister centre to the Danish operation.
The training in Hull will include the production of small-scale versions of the huge 75m blades that will eventually be manufactured in the Hull factory. About 800 people will eventually work in the blade plant.