Ineos buys 12 North Sea gas fields for £490m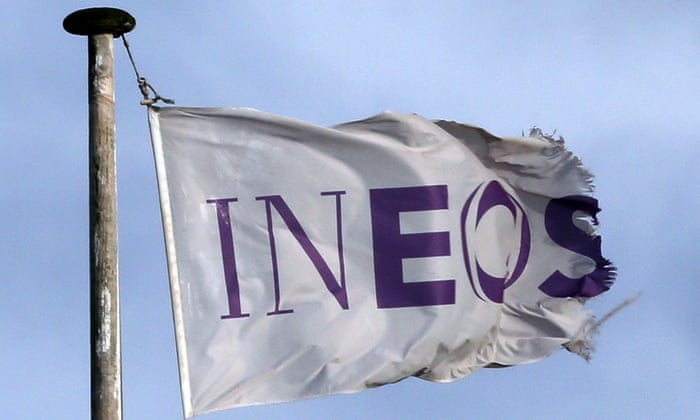 Chemicals group Ineos has bought 12 North Sea gas fields in a $750m (£490m) deal that comes as the British oil and gas industry fights a severe downturn.
Ineos, which owns the Grangemouth refinery in Scotland, has bought the fields from a company set up by Russian billionaire Mikhail Fridman. The British government forced Fridman's L1 Energy business to sell the assets when it ruled it was not in the UK's interests to have them at risk of international sanctions against Russian companies and individuals.
The fields, which are positioned off the east coast of Scotland and the north east of England, provide up to 8% of the UK's gas, enough to warm one in 10 British homes.
Ineos operates Scotland's largest manufacturing complex at Grangemouth, which is the only refining and petrochemicals complex directly attached to the North Sea.
The Ineos chairman Jim Ratcliffe said: "We are pleased to acquire a strong portfolio of natural gas assets and bring on board a highly successful and experienced North Sea industry team.
"Ineos has been very open about its intention to make strategic investments in the North Sea and this acquisition is our first step in fulfilling this goal. It will also help our UK petrochemical assets to have ongoing access to competitive energy."
Despite the backdrop of dwindling oil and gas production in the North Sea amid low oil prices, Ratcliffe said L1 fields "high quality, low-risk assets". He added that Ineos would look at other oil and gas fields in the area.
Ineos is also backing shale exploration, a controversial drilling technique that involved pumping a mixture of water, sand and chemicals underground in order to release fossil fuels. It has acquired more than 1,800 sq km (700 sq miles) offracking exploration licences in central Scotland.